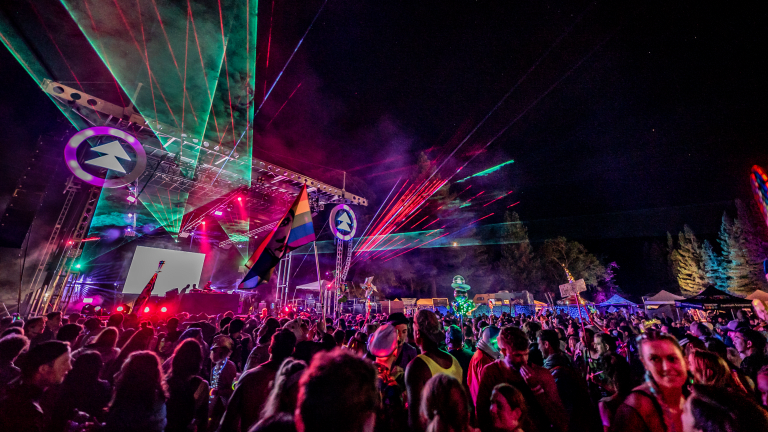 ZHU, Berner, Fuego and More Added to Northern Nights Music Festival 2019 Lineup
America's realest homegrown cannabis event ups the ante for their seventh anniversary.
Every year Northern California's music festival scene gets shook a little more by the pioneering, cannabis-infused boutique camping event Northern Nights. With an already stacked lineup, the event added more of the magic dreams are made of with the latest announcement to include ZHU, Berner, Fuego, Minnesota and VNSSA on the bill that now boasts over 40 acts across genres and cultures from around the world.
Of the lineup announcement, Matty Roberts, the talent director and founding partner of Northern Nights, said: 
"Since the beginning, my favorite part of Northern Nights has been the eclectic mix of music and genres we feature. Thanks to our team's diverse musical tastes, even I get to find new favorites during the booking process each year. Having ZHU on the lineup is obviously exciting for us as we've been trying to make that one happen for a while. Also, Big Wild is on fire right now. A few of us saw sets on his spring tour and were all like "yes please." Others that I'm the most excited for are Shades (Alix Perez and EPROM), Minnesota (who hasn't played NNMF since the very first year) and this dope new act called Odie that is super vibey."
The three-day event (which this year heads into its seventh edition) is held from July 19th to July 21st in a picturesque piece of private land where a lush grove and the infamous Eel river are a quick saunter from each other on the edge of Mendocino and Humboldt counties in the heart of California's cannabis culture. 
Northern Nights is arguably the most homegrown event of its sort in the country because of the way the locals support and participate in the event. This year, the lineup boasts inimitable acts like Big Wild, Alix Perez and Xiuhtezcatl as well as a full-fledged, five-man takeover by Mikey Lion, Lee Reynolds, Marbs, Rybo and Lubelski from Desert Hearts. The aforementioned additions pile on more layers on an already delicious cake of a listening experience, where the icing is the chance to purchase and partake in some of the best farm grown flower in the world at the event's onsite dispensary.
Some VIP and glamping options are still available but due to limited capacity and rising popularity, those are expected to go up in smoke soon. Stay tuned for more about Northern Nights by following their social media or check back with us here at EDM.com and we'll have all the freshly cured updates.
FOLLOW NORTHERN NIGHTS MUSIC FESTIVAL
Facebook  facebook.com/NorthernNightsMusicFestival/
Twitter twitter.com/NNMFestival
Instagram instagram.com/nnmfestival/
Soundcloud soundcloud.com/nnmfestival
YouTube youtube.com/c/NorthernNights