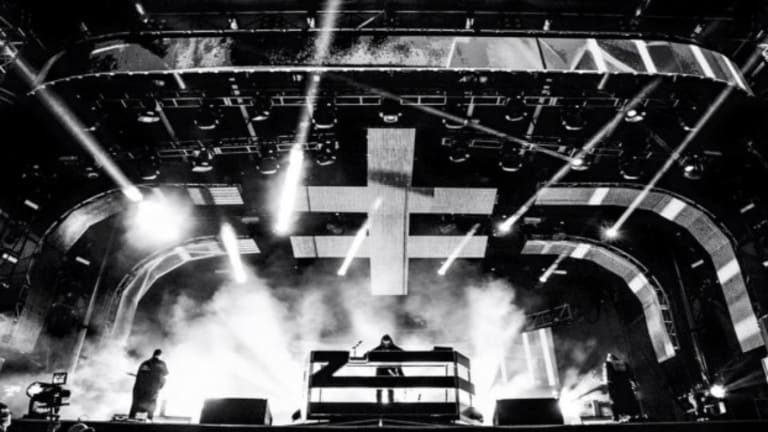 ZHU IS BACK WITH YET ANOTHER DARK HOUSE SINGLE "INTOXICATE" [LISTEN]
Zhu's new house single is a must listen.

About a month ago, Zhu shared a really dark house single, "Nightcrawler" which debuted a new angle to the mysterious producer. Along with the single, Zhu also shared a video for the song calling out many big producers in the game, including The Chainsmokers, Marshmello, and more in a statement that stirred up a lot of controversy.
Now, he's back with yet another single named "Intoxicate," which he shared just about a day ago. He seems to have taken the same route with giving the song the same dark feel that he did with "Nightcrawler." He'll be holding his first Blacklizt party next month and with all the new stuff that he's putting out, it definitely is contributing in building up the hype among his fans for the New York Blacklizt Party which is to be held on June 24. Zhu announced Intoxicate with a video post on his Facebook page.

To start off, the track starts with a pluck melody that stays consistent throughout and keeps the listener involved. As the listener gets hooked to the melody he introduces those crispy drums and percussions that keeps head nodding and banging. The major focus in this song seems to be on the pluck melody and the combined emotions of a bit happy and dark vocals.
"BUT WHAT ABOUT THE BASSLINE," you ask?
Well, the heavy bassline mixed with the classic house beat and Zhu's flavor is what sets this tune apart. If you listen to everything that Zhu has uploaded and is tagged as #Blacklizt you can see how consistent he is with the emotions and vibes of all the tracks.
LISTEN TO INTOXICATE:


With all the original stuff he's putting out recently, his remix of Gorillaz's Andromeda and what he's doing with Blacklist, 2017 already seems like a busy year for Zhu. We hope he gets whatever he's trying to achieve this year and we can't wait for what more is to come.
Get your tickets for Zhu's New York Blacklizt Party here.

Follow Zhu on his socials to stay updated: