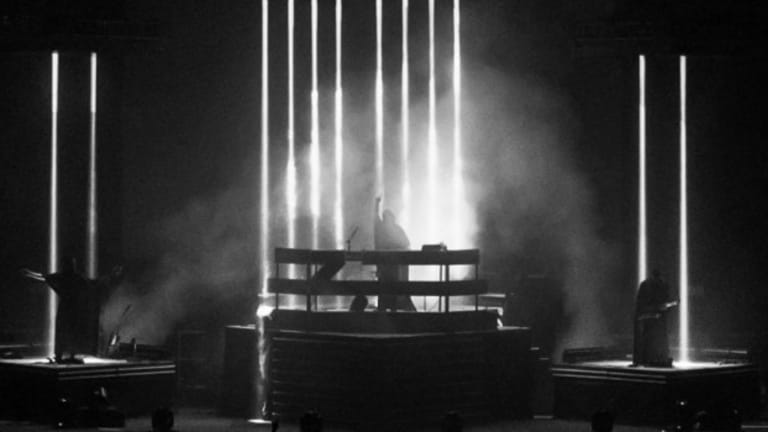 ZHU Stirs Up Controversy With New House Single "Nightcrawler" [LISTEN]
The hooded producer makes waves with his darkest release yet on "Nightcrawler."
ZHU is one of the most hyped producers in the game right now. The mysterious Los Angeles based producer first caught our attention with his stunning record Faded that was released back in 2014. 
ZHU recently released a mind blowing remix of Migos' "Bad & Boujee," but now he is back with yet another single named "Nightcrawler." ZHU seems to have taken a much darker path with his new releases as compared to his previous songs like "Faded" and "In The Morning" with Kaskade.
Coming back to "Nightcrawler," one thing that can be guaranteed to the listener is the musical journey through various emotions.The place where the song shines is the way it is arranged 1980's retro-darkwave elements into a thumping beat. The chord stabs, while the piano, strings, and classic house beat pair with crisp & clear percussions and mixed retro vocals to give a rich musical experience.
However, it seems as though that ZHU is looking to stir up controversy with this latest release.
In addition to the single, ZHU also released a black and white video for THE BLACKLIZT showing a horde of painfully-hip goth teens carrying a funeral casket and black roses with the names of prominent producers scratched out. ZHU seems to take a dig on seven different top producers in the scene right now, including Marshmello, Kygo, The Chainsmokers, Alan Walker, Afrojack & Steve Aoki.

We still don't know what the purpose of the dig or the meaning of THE BLACKLIZT, but you can enter your number here to get further updates.

Blasé Boys Club label boss, Duke Dumont, also fired shots at ZHU's new track on Twitter, claiming the cloaked-figure's writer had stolen an earlier Dumont demo that had been produced 11 months prior.
A bit of a reach? Tell us what you think!

H/T Run the Trap