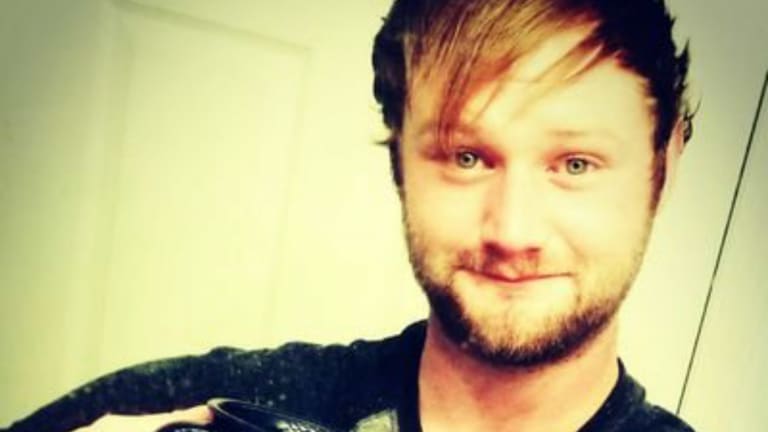 BREAKING: Music by Zomboy, Ace Aura and Chime Allegedly Stolen by thesourwarhead
Ace Aura and Chime's remix of "Wet Napkin" was re-released with the title "Electromaniac."
Louisville, Kentucky producer thesourwarhead A.K.A. Joshua Gleason has been accused of appropriating the work of several artists. 
A track nearly identical to Ace Aura and Chime's remix of "Wet Napkin" by Ray Volpe has appeared on the tracklist of Gleason's recent album, Simplex. The former two artists accused him of stealing the track, spurring additional discoveries of music allegedly re-released by Gleason without consent.
Chime (real name Harvey Thompson) had uploaded he and Ace Aura's "colour bass" remix of "Wet Napkin" to his SoundCloud account on June 8th, 2018. Simplex, on the other hand, came out on October 31st with the same song (but four seconds shorter) appearing with the title "Electromaniac" as track #7. 
Yesterday, Ace Aura (real name Eric Seall) aired his grievances with Gleason over Twitter. 
Afterwards, electronic music fans found tracks identical to those previously released by Zomboy and Skybreak in thesourwarhead's discography as well. "Bad Intention" by Zomboy and Skybreak's "Samurai" featuring PYRMD appear to have been re-released as "Rise" and "Digital Showdown," respectively.
In a statement posted to his Facebook page, Gleason has denied Thompson and Seall's allegations. "I've been creating my own music since 2013; the same year I released and distributed my first album," reads a passage of the post. "Its funny how NOBODY is showing ANY proof that I 'stole someone's music.'" 
EDM.com has reached out to Joshua Gleason for comment but he has yet to respond at the time of writing.
Special thanks to Jonah Newton for gathering information for this article.
Follow thesourwarhead:
Facebook: https://www.facebook.com/thesourwarheadubstep/
Twitter: https://twitter.com/thesourwarhead
Instagram: https://www.instagram.com/thesourwarhead/
SoundCloud https://soundcloud.com/thesourwarheadubstep