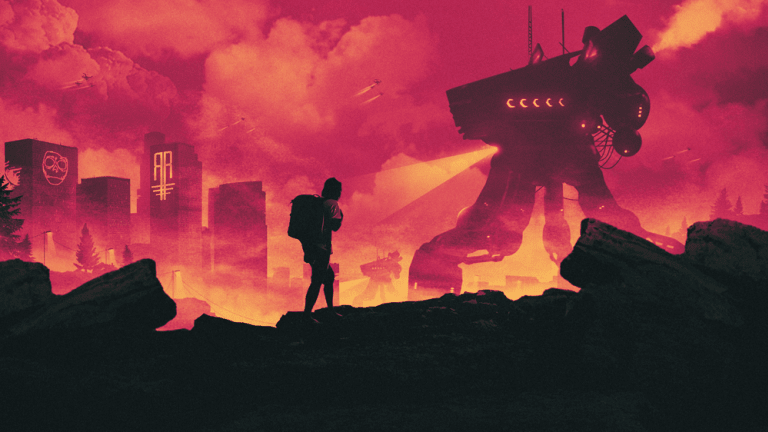 Zomboy Teases New Music With Cryptic Post
Something's coming 2.22.19.
Zomboy (real name Joshua Mellody) has been delivering fire releases these past few months. Today, the UK producer took to social media to share a cryptic message with what seems to be the tease of new music. 
When following the link, fans are taken to a site listing out a presale to "Born To Survive" as well as links for "Hide N' Seek," Never Say Die Vol. 6, "Lone Wolf." Along with these new and previously released tracks is access to the complete ROTT N' Roll Tour and ROTT N' ROLL Radio playlist. 
Mellody took to Twitter to give fans a taste of what "Born To Survive" has in store for us. Lo and behold it will be dark and grimy in true Zomboy fashion. It also looks as if a music video will be coming out this Friday to accompany the drop. 
Mellody blew open the scene back in 2016 with his chart-topping single "Like A Bitch." The song became the go-to set opener for the likes of Skrillex, DJ Snake, and virtually every dubstep DJ on the circuit that year. He hasn't slowed down since then. This past year alone he released three popular tracks "Rebel Bass," "Lone Wolf," and his most recent "Hide N' Seek."
Make sure you catch Zomboy on his upcoming 30-date North American tour. The theme is Rott N' Roll, and he will be joined by fellow producers Space Laces, Badklaat and Luzcid. Tickets for the tour on sale now.
Will you be able to survive until Friday to hear the new release? 
FOLLOW ZOMBOY:
Facebook: facebook.com/ZomboyOfficial
Twitter: twitter.com/Zomboy
Instagram: instagram.com/zomboy
SoundCloud: soundcloud.com/zomboy