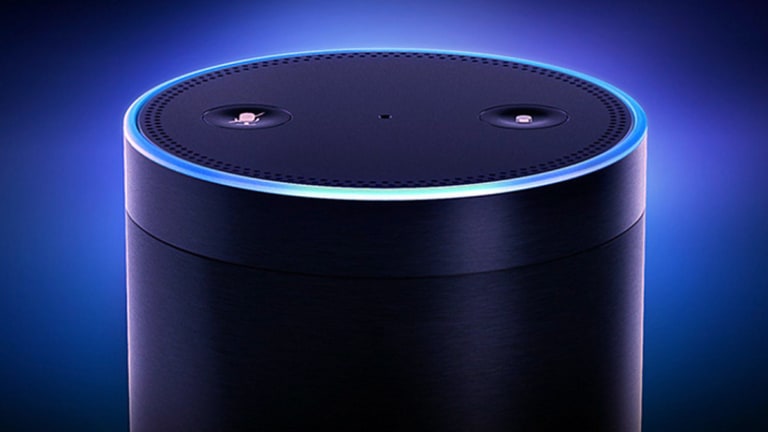 Here's How Voice Technology Is About To Take Over The Music Industry
Alexa, is that you?
2017 was an absolutely phenomenal year for the EDM industry. With the likes of Marshmello getting into commercial pop, and the whole Spanish music bandwagon beginning to take shape, it was certainly interesting. 
But there's no point in talking about the past. After all, it's already happened. Instead, we shall discuss some possibilities of how voice will shape the future of the music industry - for both producers and listeners.
Unless you've been living under a rock with no wifi for a few years, you will be aware that the likes of Jeff Bezos and Tim Cook are ferociously competing against each other with their new voice-activated products: Amazon Echo, and the Apple HomePod. For the record, I'm pretty sure that Spotify will bring out a similar device in the next 24 months. 
Anyway, after buying myself an Echo Dot for the sole purpose of research for writing this article of why voice is the next big thing, it's time to get into the actual reasons.
Data
First of all, a lot of the metadata within the music industry is flawed. Quite often, and even the case with major labels, songwriters or producers aren't tagged within the metadata of an audio file. But now, that problem is solved. You can literally say "Alexa, play me music produced by Calvin Harris", and it'll play the songs he's worked on.
As humans, we need music. It's a fundamental part of our existence (or at least mine). We need music to sleep to, eat to, chill out to, and f*ck to. If you're looking for any suggestions, "Bedroom Jams" on Spotify is my personal favorite.
Revenue Increases
This concept is extremely basic and will allow streaming services to make tons of money in the future as people move towards voice devices. As I sit here on my MacBook typing this article, I've got music by Lauv playing through the speakers of my Echo Dot. 
Users can simply say "Alexa, subscribe to Spotify premium", and it'll do just that. The future of voice is certainly a bright one.
Live Events
So about 20 minutes ago, I figured out that I could order Domino's Pizza straight to my door simply by saying "Alexa, order me a pepperoni pizza". This ultimately opened my eyes up to the endless possibilities that voice can integrate into our everyday lives.
Want to attend Marshmello's tour? (Probably not). But if you do, you could simply ask your smart device to buy tickets. It's that simple. I don't think anybody is ready for this amazing technological shift that's about to happen.
"Flash Briefing" is a feature that I use every day. Instead of scrolling through the news on my phone, it gets read to me in a podcast format by the news anchors. So I can brush my teeth and take a morning sh*t whilst listening to the news. Who said men can't multitask?
Anyway, if you listen to a band regularly, your device could pick that piece of data up, and inform you when they are starting a tour. Therefore generating potential revenue from ticket sales for live events. It's that simple.
What can you do?
My advice is to research how to start a podcast and/or an Alexa Flash Briefing. As a lot of content consumption is done in audio format, you are able to reach new audiences who otherwise may not listen to your content. As an example, I've got a podcast which teaches producers how to market their music which you can check out here.
If you're a producer, you could create a podcast series about mixdown techniques, or even music theory in audio format. The possibilities are literally endless.
Artificial intelligence is here. The question is... are you ready?