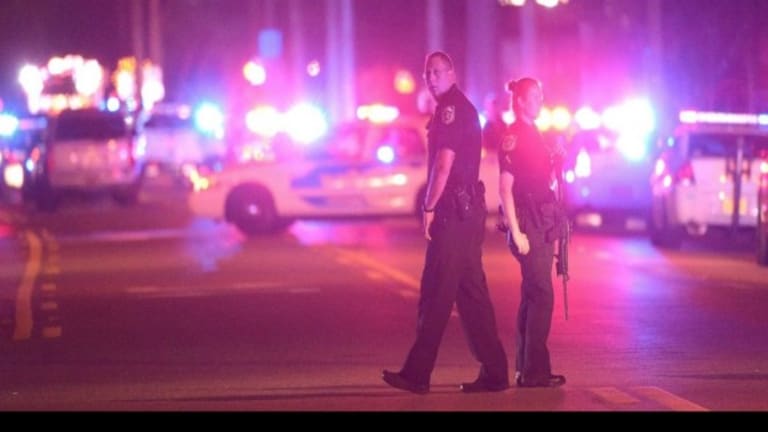 What Can We Do to Remedy Nightclub Violence? [Op-Ed]
From Pulse to the Blue Parrot and a jarring number of more nightclub shootings, how safe are we when we head to the club?
Our homes away from home are becoming increasingly risky.
For a community that was built and grown out of a mutual love and respect for each other, nightclub violence has become an all too regular occurrence. Between the devastating tragedy at Pulse Nightclub in Orlando last year, to the unnecessary loss of life at The BPM Festival's Blue Parrot this January, to the more recent tragedies in Toronto and Cincinnati, our homes away from home are becoming increasingly risky.
And what's scarier is the violence doesn't seem to stop there! In the light of the latest incident in London last weekend, its not even just guns or shootings we need to watch out for but now also chemical burns from corrosive substances.

What is our nightlife coming to?

In each of these cases, we're left wondering...how do firearms or now even corrosive substances get into nightclubs? Although security personnel do their best to screen revelers for illicit substances, very rarely do you see physical pat downs or metal detector wands to prevent weapons from entering densely packed nightclubs. Do we really need TSA level security for a night out in our favorite late-night haunts? The thought of a gun in a club is what nightmares are made of, but is unfortunately not a novelty any more!

One of the scariest statistics of 2016, stood to show there are more licensed gun traders in the United States than Starbucks, McDonalds and supermarkets combined! With the current Gun laws in place in the United States and such glaring statistics, the fear is eminent and for good reason. The stigma surrounding the usage of drugs linked with electronic music and nightlife doesn't help the cause in any way either.
The United States lags behind many other countries when it comes to the training and certification of security forces for bars and other nightlife venues and definitely needs to catch up. A number of countries such as United Kingdom, Spain, Germany, Australia and New Zealand have federal laws mandating specialized training for nightclub security workers. But in the United States, requirements vary widely from state to state and even city to city -- if they exist at all. Oregon, Hawaii, California and Louisiana are the only states that mandate bouncer-specific training while Philadelphia, Columbus and Cleveland - Ohio, mandate light training; while New York, San Francisco, Miami, Los Angeles and Washington, D.C., distribute toothless 'best practices' handbooks that vary widely. In New York, for instance, unarmed security guards are required to undergo 8 hours of training at a state-approved school and another 16 hours on the job to get their 'guard card'. What more will it take for a rude awakening in regards to this glaring matter of the security risks this entails?


What types of security measures and design changes can clubs and concert venues make to ensure the safety of their guests? For a start, clubs need to make strict security measures mandatory, sad that it even needs to be said. This might seem severe, but what seems to have become the need of the hour is probably similar to an airport TSA check - you have sort of a soft check at the front door, but then you have your hard check at the metal detectors, and then beyond the metal detectors there's a chokepoint where you could stop anybody who would make it through there.

That being said, this would lead to a much longer security procedure resulting in longer queues and people spending more time outside before they could make it into the venues making some restless. But by focusing on finding weapons rather than party substances (which will find their way in no matter the situation and should be remedied appropriately with health responders) we can help to curb the unnecessary and frightening violence that has become all too routine. Dance spaces should be safe spaces, and individuals fear shouldn't fear for their safety on the dance floor.
Although the motivation for these awful attacks is never replicated, the terrible outcome remains the same. Each life matters and it's high time our safety was made the No. 1 priority and taken with the seriousness it deserves. Hate cannot drive out hate, only love can!

On that note, here the stunning 2016 rendition of "Where is the Love?" to listen to as you ponder on about this matter!