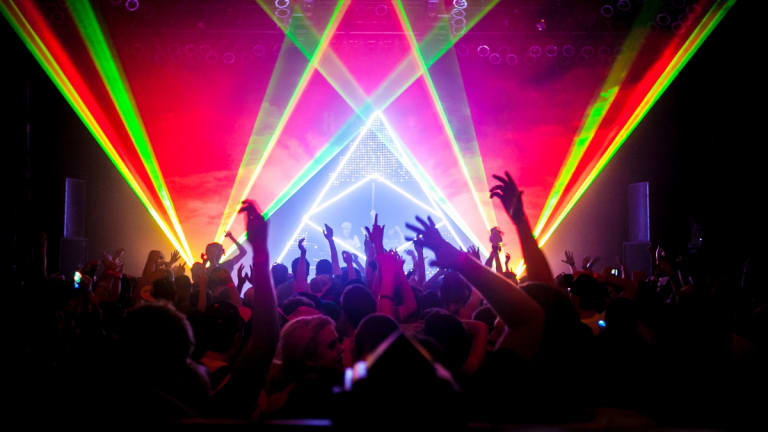 5 Noteworthy Future Bass and Chill Trap Releases by Rising Artists
A glimpse into the future of future bass and chill trap.
While future bass is considered by many to have peaked in 2017 and is now somewhat out of the limelight, there are plenty of signs that suggest otherwise. 
Mainstream artists like Illenium, Flume, San Holo and RL Grime are still growing in popularity. Look no further than festival lineups to notice that these styles seem to be more and more prevalent. We are seeing emerging labels and fresh talents across the globe enter the public eye with impressive productions. 
Through some searching for relatively recent releases by artists that most audiences would probably not be familiar with, here are a few that stand out in no particular order:
5. Barren Gates - "Reality" (ft. glasscat)
This track, featured on Youtube channel Nightblue Music, stands out with a strong vocal contribution by glasscat. Beautiful atmospherics and plucks fit well with the lyrical theme. This leads us to a hard hitting, full-spectrum emotional drop with some distinctive dubstep character. The vocal chops are used in creative way that doesn't sound generic. Listen to the end for the melody introduced in the final drop.   
4. TOMYGONE and Gidexen - "Omicron"
"Feels" is thrown around a lot, but this track brings plenty of them. It features beautiful guitar melodies, effects elements, and flows beautifully. While there is no vocal top line, there is a processed male vocal singing "daydream" and a female background vocal that capture the dreamy nature of this song. Amsterdam-based Tribal Trap is a label and collective to pay attention to as they are carving a distinct path for chill trap and beyond.   
3. JVNA - "First Storm"
From a recognition and following standpoint, JVNA is probably the biggest original artist on this list. "First Storm" was her first release on Proximity's label, and it has gained significant traction. It packs a huge punch with a wall of sound-style drop and haunting, rock-like female vocals. Added grit and big leads enter the track in the second half draw comparisons to Excision. This production is high class and JVNA is poised for big moves in 2019 and beyond.   
2. Nolan Van Lith - "Apollo"
Nolan Van Lith has also been making quite a name for himself, particularly in the DJ community by tearing up future bass remixes of EDM, pop, and hip hop. Several of these remixes have been featured on Trap Nation. While he has collaborated with more recognizable artists such as ARMNHMR and had releases on larger labels like Spinnin and Revealed, most of us are probably not too familiar with his original work. In this case, he is pushing cross-genre boundaries by combining future bass and psytrance, an unlikely combo. While it's hard to see a track like this having a lot of commercial success considering it is entirely instrumental, Nolan van Lith is a producer's producer and one to pay attention to.  
1. Maazel - "Higher"
Maazel is the second France-based producer on this list after TOMYGONE and has recently opened for Illenium in Paris. While it's hard to say if this is a coincidence or signifies a meaningful trend from a major cultural center, it can't be a bad sign for a growing future bass/chill trap scene in Europe. This super chill track is perfect for a summer day. It features clean, reverberated guitars and big, processed male vocals that serve its warm, melodic vibe.  
Like staying on top of new music?  Check out the "Music Releases" page for the latest releases and trends in EDM.