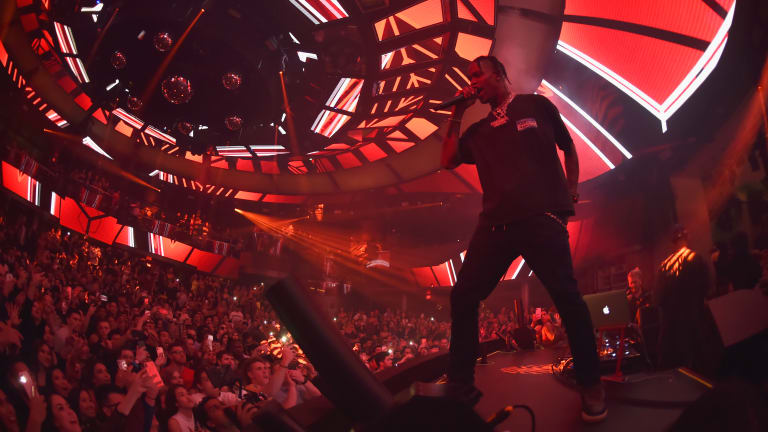 5 House Remixes of Current Hip-Hop Hits
These hip-hop hits have gotten a proper house treatment
Hip-hop and house.  Two genres that often play well together music production wise, but not necessarily in sharing fan bases. We are, however, seeing more collaborations across genres and solid remixes from a variety of EDM subgenres contributing to building that bridge. When done well, the integrity of the vocals, feel, and sometimes even beat elements of the track are maintained while house elements like builds, drops, and a four-on-the-floor beat structure gives it that extra something.   
Deep house, bass house, and tech house tend to mix most congruently with a lot of the darker, slower hip-hop that is currently in style. Here we will not shy away from some of the biggest and most viral hits of the moment to showcase some versions that we think sound cool and worth a listen.  
Lil Nas X - "Old Town Road" (Sevenn Bootleg)
Love or hate everything about this song, its current significance across the music industry is undeniable. Along for the ride are all of the fun 128ish BPM edits this vocal will mesh with nicely. Technically not a remix but notably we have Sevenn giving it the Brazilian bass treatment. Most of us currently know him best for his collab with Tiësto on "BOOM."  Unfortunately we are missing Billy Ray Cyrus on this version, so hopefully that will happen soon.  
Sheck Wes & Crankdat - "Mo Bamba" (Moski Switch Up)
While actually released in the summer of 2017, this track became most viral in the latter part of 2018 and is not going away from DJ playlists anytime soon as long as it continues to shake buildings with crowd reaction.   Add some Crankdat trap flavor with a high-tempo, monster-energy Moski bass house drop and we now have a recipe to potentially bring down some less stable structures and earn ourselves a speeding ticket.
Travis Scott - "Sicko Mode" ft. Drake (ANGELZ Remix)
A widely accepted crowd favorite, Drake's highly memorable verse, "She's in love with who I am...", kicks off as the first verse on this version. The dark bass synths and 808s are used along with well grooved percussive elements really sets a nice balance of between the house and hip-hop elements. I've gotten compliments on this remix from hip-hop and house heads alike when playing out. I tend to speed it up on the breaks, especially for the Drake part.    
Cardi B - Money (ESH Remix)
What would this list be without Cardi B? "Bodak Yellow" was a perfect candidate for so many cool house remixes and edits. Her more recent hits have tended to produce more memorable trap remixes than house. This version by ESH maintains a trap-like beat during the main vocals while dropping into a fun and approachable house beat with Cardi B and pitched male vocal chops. I like the subtle use melodic pianos and pads while still keeping this very bass focused and energetic. 
Kanye West x Lil Pump - I Love It (Goshfather Remix)
This one just makes me smile and creates a really fun vibe with the nu-disco elements with heavy use of brass instruments and groove. I love it, hope you will too, and will leave it at that.
Honorable Mention: J. Cole - Middle Child (ARG REMIX)
This is a chill, futurish house version of Middle Child that I definitely plan on throwing into the mix, especially at some day parties this summer.  
If you like cross-genre EDM remixes, be sure to check out some of EDM.com's other playlists.