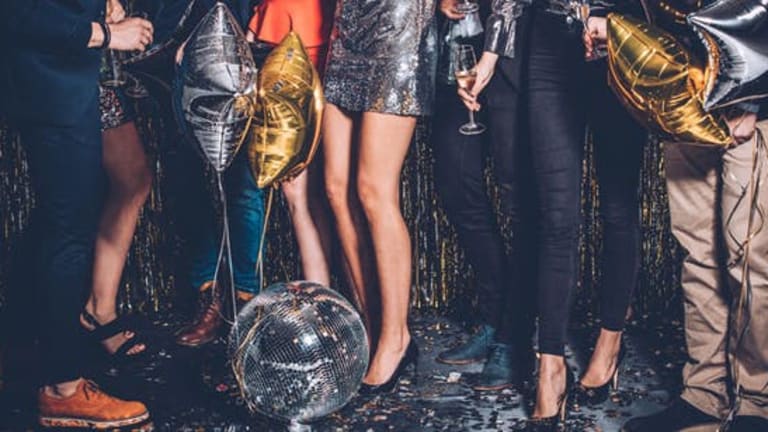 Amazon Music Releases Global New Year's Eve Playlist Featuring The World's Biggest DJs
Playlist includes Steve Aoki, Kaskade, Robin Schulz, Sigma, NERVO, Jonas Blue, and DJ Snake and more
"Alexa, play the ultimate New Year's Eve playlist." Well, Alexa heard your call - and Amazon has enlisted the help of the world's top DJs to come together to provide the perfect soundtrack to NYE parties around the globe for all Amazon Music Unlimited subscribers. The official playlists were hand curated by some of Amazon customers' favorite DJs, including DJ Snake, Steve Aoki, Jonas Blue, Felix Jaehn, NERVO, Sigma, Kaskade, and Robin Schulz.
Patrons of the streaming service in more than 40 countries can listen to the DJ-curated NYE playlists here, or simply ask to hear a specific playlist by name. For example, you can say to your device: "Alexa, play [insert above artist name] New Year's Eve playlist."
Speaking on the curation, Steve Aoki says: 
"Very excited to share my New Year's Eve party picks with Amazon Music listeners! I played 200 shows in 2018 and these are some of the tracks that always go off. Plus, I've included some favorites from my label, Dim Mak. Be careful though, if you click this playlist you may get complaints from the neighbors."
The DJ-selected tracks include classics like Steve Angello & Laidback Luke's "Show Me Love" and Stardust's "Music Sounds Better With You" (included by Jonas Blue); and recent hits including Loud Luxury's breakout hit "Body" (chosen by NERVO) and Calvin Harris & Sam Smith's "Promises" (picked by Felix Jaehn).
"As DJs, New Year's Eve is our favorite night of the year, and we can't wait to bring the party vibes to many-a-house party via our Amazon Music playlist," Sigma said.
The full line-up includes:
DJ Snake (France): "Alexa, play DJ Snake New Year's Eve playlist"
A wide-ranging, diverse playlist including classic dance tracks like Armand Van Helden's "U Don't Know Me" and current hip-hop from Travis Scott.
Steve Aoki (US): "Alexa, play Steve Aoki New Year's Eve playlist"
A hard-charging playlist featuring some of the biggest festival bangers of the year.
Jonas Blue (UK): "Alexa, play Jonas Blue New Year's Eve playlist"
A playlist filled with hands-in-the-air melodic house and peak time big room from Eric Prydz to Duke Dumont.
Felix Jaehn (Germany): "Alexa, play Felix Jaehn New Year's Eve playlist"
A mix of accessible, melodic favorites and energetic club tracks, from Clean Bandit to Tiesto.
NERVO (Australia): "Alexa, play NERVO New Year's Eve playlist"
A playlist that looks back at some of 2018's biggest EDM and hip-hop favorites from their fellow Aussies RUFUS DU SOL, to Post Malone.
Sigma (UK): "Alexa, play Sigma New Year's Eve playlist"
A wildly eclectic playlist running the gamut from drum 'n' bass to Paul Simon.
Kaskade (US): "Alexa, play Kaskade New Year's Eve playlist"
A thoughtful mix of high-energy and melodic house with emotional heft, perfect for an epic New Year's Eve.
Robin Schulz (Germany): "Alexa, play Robin Schulz New Year's Eve playlist"
A playlist mixing the DJ's signature chill house sound, with sing-along favorites from Sam Feldt to Calvin Harris.