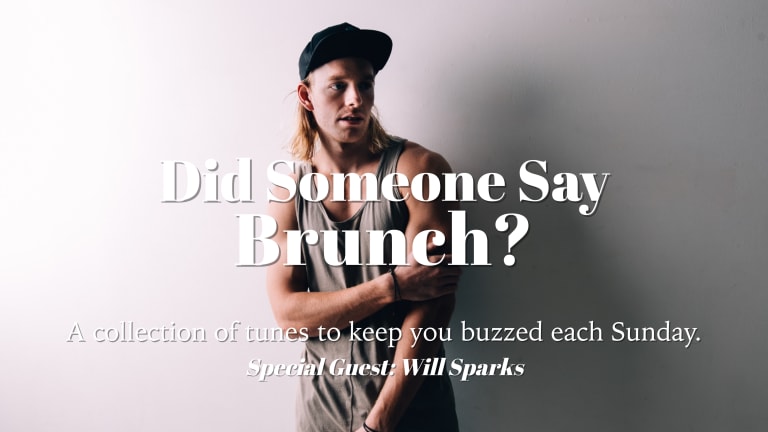 Did Someone Say Brunch? Will Sparks Takes Over With His Favorite Hangover Tunes
Will Sparks provided us with some gems as well as his own revitalizing smoothie recipe.
Did you just wake up after Saturday night's festivities feeling hangover and not at all ready for Monday? That's what Did Someone Say Brunch is all about: providing you with the best tunes to chill to during the day, as well as a delicious recipe you can prepare while vibing. This week we have the pleasure of having Will Sparks to revive us with his energy and drops. Having just announced his record label Viking Records a little more than a month ago, and released tracks such as the mellow "Closure" featuring singer Bianca as well as "Home To You" with Toneshifterz, the debut release on the label. 
As our special guest, Will Sparks curated this week's playlist with his favorite hangover tunes, as well as provided the ingredients for his revitalizing smoothie of choice.
Mix the ingredients and you have a tasty and above all healthy morning smoothie. 
Protein of choice

Banana

Skim milk

Berries

Greek yogurt 
Till next time, enjoy!