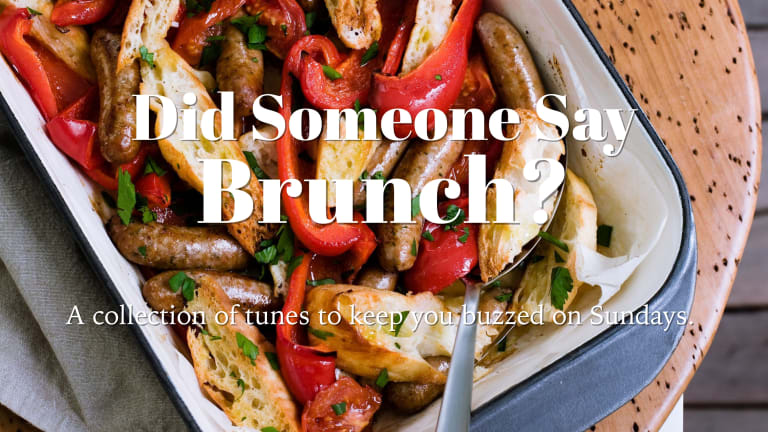 Get In The Mood With Did Someone Say Brunch? [PLAYLIST]
The perfect tunes to get you vibing on a hangover.
It's a classic Sunday morning. You are still hangover from Saturday night and definitely not ready for the week to come. Luckily we have just what you need, as Did Someone Say Brunch? is here to fill your Sunday with quality tunes, as well as a delicious Brunch Bake brunch recipe. 
INGREDIENTS
200g Turkish bread, cut into 1cm slices
500g (about 16) chipolata sausages
2 red capsicums, thickly sliced
4 tomatoes, quartered
2 tablespoons olive oil
1/4 cup flat-leaf parsley leaves, coarsely chopped
METHOD
Step 1: Preheat oven to 200°C. Line a large roasting pan with baking paper. Arrange bread, chipolatas, capsicum and tomato in a single layer in pan. Drizzle with oil and turn to coat. Season with salt and pepper. Roast, turning once, for 30 minutes or until bread is brown and tomatoes collapse.
Step 2: Sprinkle with parsley. Serve.
Till next week, enjoy! 
Recipe courtesy: taste.com