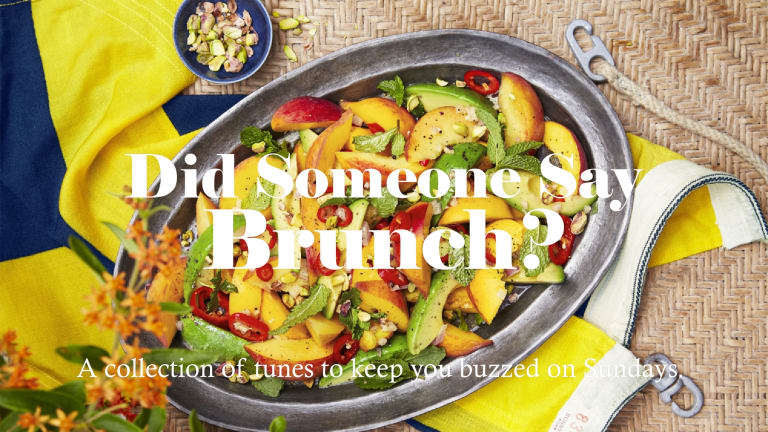 Feel The Vibe With Did Someone Say Brunch? [PLAYLIST]
Another Sunday, another day for chilling.
It has happened to us all; waking up on a Sunday, not wanting to realise it's Monday tomorrow, and still hangover af from last night's festivities. There's only one thing to do in this situation so listen closely: put on this week's playlist, featuring vibes by talents such as ANTRA, OZZIE, zodivk and Duskus, and prepare the recipe we've handpicked for you; Spicy Peach and Avocado Salad. 
INGREDIENTS
3 tbsp. fresh lemon juice
3 tbsp. olive oil
2 tsp. pure honey
1 shallot, finely chopped
1 Fresno chile, thinly sliced
Kosher salt and freshly ground black pepper
3 ripe but firm peaches, cut into wedges
2 avocados, pitted and cut into wedges
1/2 c. fresh mint, torn if large, plus more for garnish
1/4 c. roasted pistachios, chopped
DIRECTIONS
Whisk together lemon juice, oil, honey, shallot, and chile in a bowl. Season with salt and pepper. Add peaches and toss to coat. Let sit at least 15 minutes and up to 1 hour.
Just before serving, add avocado and mint and toss to combine. Season with salt and pepper. Top with pistachios and garnish with mint.
Recipe courtesy: countryliving.com