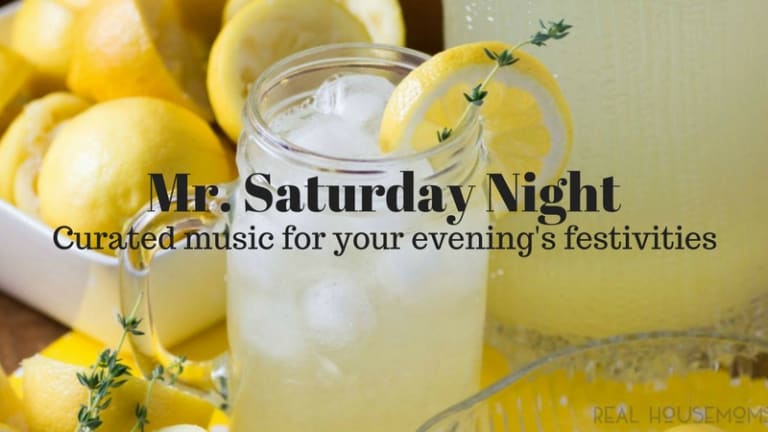 Get the Night Poppin' with Mr Saturday Night [PLAYLIST]
Whether you choose to go out or stay in for the night, we've got you covered with some freshly squeezed tunes.
Though there are many factors that play into having a good Saturday Night, we here at EDM.com know the most important one - music.  Lucky for you, we've taken it into our own hands to select 20 of our favorite tracks of the week to accompany you as you embark on your weekend endeavors.  Many things pair well with good music, but considering it's Saturday and our week was pretty tough, we're going to start this one off with a drink.  
This week's drink is called the Lemon-Thyme Vodka Lemonade.
All you need is:
- 3 lemon wedges
- sugar
- .25 cup Lemon-Thyme Syrup
- .25 cup citrus vodka
- .25 cup club soda
- 1 sprig fresh thyme, preferably lemon thyme
In a julep cup (or a highball glass) muddle 2 sprigs of mint with the simple syrup. Fill cup 3/4 full with crushed ice. Add bourbon. Stir. Fill remaining glass with crushed ice and a sprig of mint.
Now that both the drinks and tunes are flowing, the rest is up to you.  Included above are 20 of tracks that stood out to us this week, from artists including Dan Miz, Crystalize, LZRD, and more.  Including genres from all across the board, we are sure that at least a few of these songs will catch your vibe.  Drinks up, let's make this Saturday night a one to remember!
Playlist curated by Rachel Woods, for more follow Holly Woods.
Drink recipe by Town & Country, full recipe here.
Cover photo by realhousemoms.com.