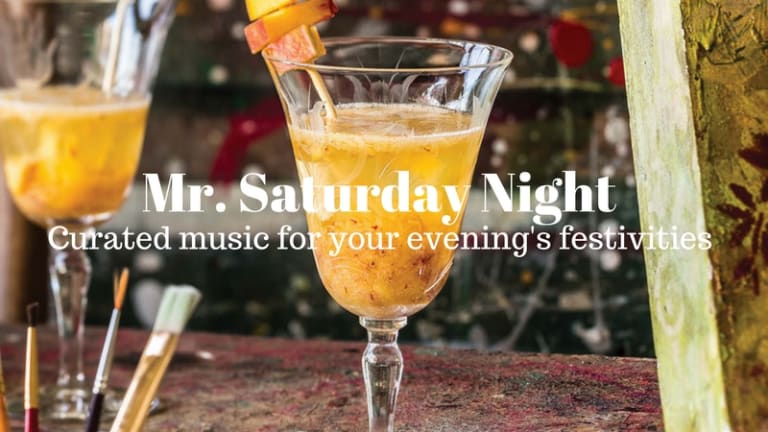 Welcome the Weekend with Mr. Saturday Night 015 [PLAYLIST]
Spring is here, it's time to celebrate!
With SXSW and Miami Music Week passed, it's time to head back home to our normal lives.  This work week was stressful, but the weekend is finally here and it's time to let loose.  Wherever this Saturday takes you, be sure to carry these tunes with you to guarantee a memorable night.  As most Saturday nights start, lets kick things off with a drink.
This weeks drink is called a Bourbini.
All you need is:
1 oz. Heaven Hill 6-year bourbon
2 dashes peach bitters
.5 oz. Mathilde Peche peach liqueur
Sparkling wine
Shake ingredients with ice, strain into flute, top with sparkling wine, and garnish with mint sprig.
This playlist highlights 20 of my favorite tracks from the week, hand selected to accompany your Saturday night festivities.  With tracks featured from Grace Gracie, VIRTU, WE ARE FURY, and more, this playlist is sure to introduce some new songs you never knew you needed.  With varying genres, this playlist aims to reach all kinds of EDM lovers with one goal in common - to have a good time tonight!  Happy listening.
Playlist curated by Rachel Woods, for more follow Holly Woods.
Drink recipe by Town and Country Mag, full recipe here.
Photos by Kentucky Monthly and BlankGlass.