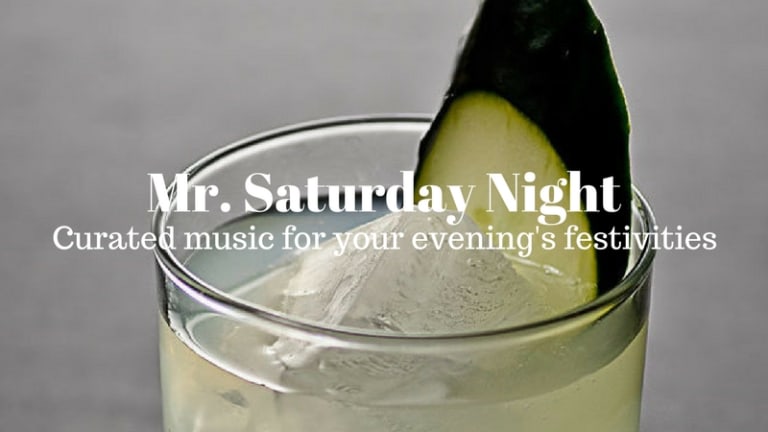 The Weekend Arrives with Mr. Saturday Night 016 [PLAYLIST]
We've got some brand new tunes to spice up your night.
Ahh, finally Saturday again.  With a hard week under our belts, it's time to let loose a bit, and what better time than now?  The time to recover is tomorrow, so hop on your feet, assemble the squad, and let's make this a night to remember.  First off, let's start with some drinks.
This week's drink is a refreshing cucumber, basil, & lime gimlet, made with vodka and other simple ingredients to prepare at home!
All you need is:
1 1/2 oz Moon Mountain Vodka
2 slices Cucumber (.25 inches)
1 1/2 Fresh basil leaves
1 oz Lemonade
1 1/4 oz Lime juice 
Muddle the basil and cucumber together in a shaker.  Add the remaining ingredients and fill with ice.  Shake well and strain into a glass on the rocks.
Now that everyones cups are full, we only have one job left here, the music.  Above is our 16th edition of Mr. Saturday Night playlist, including a variety of genres all with one thing in common - a Saturday night vibe!  From dubstep with Blunts & Blondes to house music with FiASKO, these tunes are guaranteed to get any kind of party started the right way.  Take a look at out playlist and let us know your favorite tracks in the comments.  Happy Saturday!
Playlist curated by Rachel Woods.  For more, follow Holly Woods.
Drink recipe and photos by Liquor.com