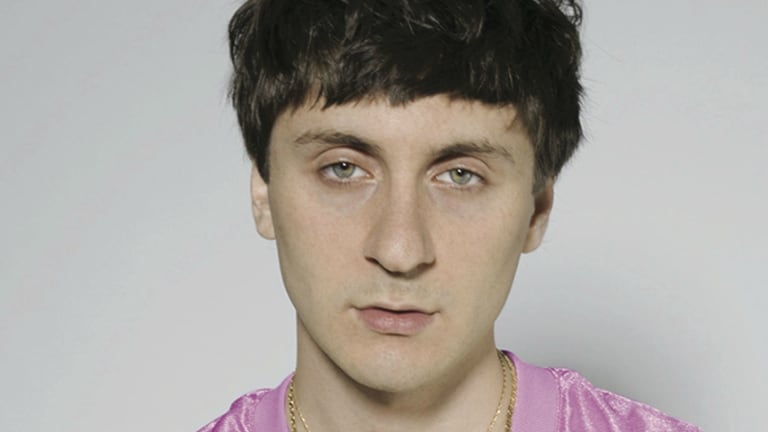 Hot Sugar's EP Dropped from Ninja Tune Due to Allegations of Sexual Violence
Hot Sugar A.K.A. Nick Koenig has been accused of sexual misconduct by multiple women.
Trigger warning: sexual assault.

UPDATE: A previous version of this article said that Ninja Tune tentatively planned to release Hot Sugar's 2017 album, Moon Money. This was in fact the title of the 2012 EP he released through the label, and they did not release any of his music afterwards.
Over the past several days, a staggering number of women have accused Hot Sugar (real name Nick Koenig) of misdeeds ranging from emotional abuse to sexual violence. In response, English record label Ninja Tune has removed the Brooklyn artist's EP from their catalogue.
Three days ago, an Instagram account with the handle @RealHotSugar began uploading screen shots of anonymous conversations with women alleging that Koenig filmed them performing sexual acts without consent. According to the account's bio, another account started for the same purpose has already been shut down.
The anonymous testimonies shared by the account have become increasingly graphic. A common thread among them is Koenig engaging in rough acts during sex and continuing after being asked to stop. Numerous accusers have also claimed that he has threatened to take legal action if they speak out against him.
Yesterday, Florida singer/producer Kitty Ray described traumatic experiences during her 18-month relationship with Koenig in an Instagram post. "This violence and abuse was physical, emotional and sexual in nature," she wrote. "This man would beat and choke me until I passed out, and then beat my face and shake me until i woke up."
Today, Ninja Tune announced that they had severed ties with Koenig on Twitter after catching wind of the @RealHotSugar Instagram account. Their statement read:
"We've just become aware of the very serious allegations made against Hot Sugar. Once we heard, we immediately issued takedown requests for the digital EP release he did with us in 2012, and removed it from our site. He is not a current Ninja Tune artist, and was never signed to the label for work beyond that one EP.

We're against sexism or violence in any form and we encourage anyone with knowledge regarding these allegations to report them to the authorities." 
Outside of his career as a DJ/producer, Koenig had starred in a 2015 independent documentary titled Hot Sugar's Cold World. In addition to detailing his creative process as a musician, it featuring appearances by Jim Jarmusch and Dr. Neil deGrasse Tyson.
EDM.com has reached out to Hot Sugar's team for comment but they have yet to respond at the time of writing. We will update this article as more information is made available.