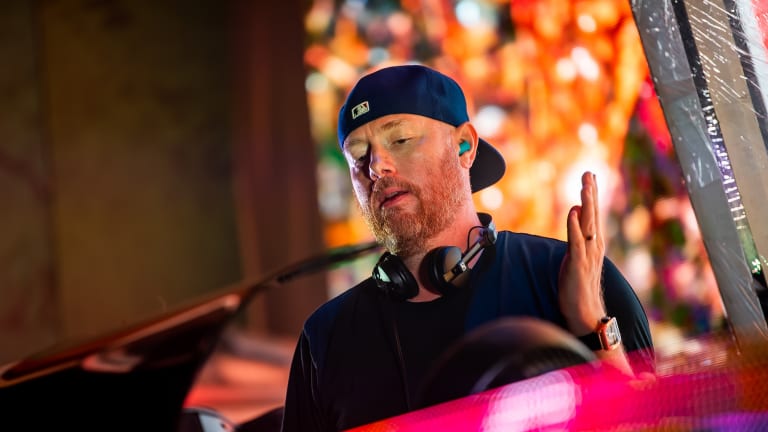 "Help Out Anyway You Can": Eric Prydz Donates $10,000 to the NAACP
Eric Prydz took to social media to show his support for the Black Lives Matter movement.
Following the sweeping music industry blackout to align with the Black Lives Matter movement, iconic DJ and dance music producer Eric Prydz took to social media today to voice his support and announce a sizable donation to the the National Association for the Advancement of Colored People (NAACP).
Along with a screenshot of his donation, Prydz shared a succinct yet powerful message. "I stand with you," he wrote alongside a "red heart" emoji. "Help out anyway you can."
To follow in Prydz' footsteps and donate to the NAACP, click here. You can also sign the "Justice for George Floyd" petition, which, according to the NAACP, aims to achieve the following:
• Demand appointment of an independent special prosecutor to lead the federal government's full and impartial investigation of the murder of George Floyd.

• Demand reinstitution by the Department of Justice of consent decrees on police departments and municipal governments across this country that have demonstrated patterns of racism towards and mistreatment of people of color.

• Demand sweeping police reform–federal legislation mandating a zero-tolerance approach in penalizing and/or prosecuting police officers who kill unarmed, non-violent, and non-resisting individuals in an arrest.
To peruse a longer list of organizations to donate to and petitions to sign in the fight for racial justice and equality, click here.
FOLLOW ERIC PRYDZ:
Facebook: facebook.com/pg/EricPrydzOfficial
Twitter: twitter.com/ericprydz
Instagram: instagram.com/ericprydz
SoundCloud: soundcloud.com/eric-prydz